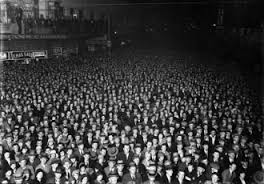 Late last year we saw a first for a public company when ISDX-quoted Chapel Down plc, raised new equity via Crowdfunding platform Seedrs.
Last week the same company, Seedrs, announced another first, an IPO which will be funded principally through their platform.
It is perhaps only a coincidence that like Chapel Down this funding is again for a vineyard, Domaine Chanzy, an established vineyard from Burgundy.
Domaine Chanzy, due to list on AIM in association with brokers and Nomads W H Ireland, sets out to raise £1.9m.
As of 12 February they have raised 35 per cent of funds sought. Of interest is that of the £664,000 pledged so far, £406,000 has come from a Paris based corporate advisory business while the company's broker W H Ireland has raised £17,200. The largest individual subscription from the UK is £25,000 with a number of smaller individual subscribers from across Europe. It is perhaps safe to surmise that the Chapel Down subscription list has come in handy as a marketing base for this issue.
Investors large and small are able to invest from £10 upwards using the Seedrs platform which requires that all shares subscribed are held via their nominee. One consequence of this will be that subscribers will not be entitled to attend General Meetings and vote
It should also be noted that to encourage subscription, again similar to Chapel Down, attractive product discounts are available for comparatively modest investment (£1200)
Whether this transaction marks a significant step forward for equity Crowdfunding into public companies is to be seen. One thing that is certain is that it is likely to be a long time before major investment banks court Crowdfunding platforms to participate in major IPO's.
Yet traditional brokers in Small Cap shares would appear foolish if they ignore this latest development and it is perhaps significant that the largest AIM adviser by number of clients, FinnCap, has announced the establishment of its own Crowdfunding platform. .
Article by Neil McClure, City Adviser