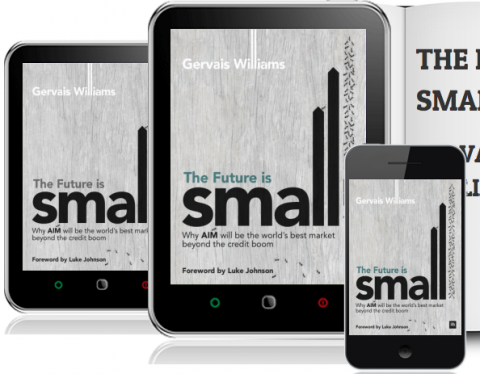 This Wednesday Small Cap UK will be hosting an event at the new members club The Brand Exchange, which recently opened up in the City of London. It offers offers membership to senior brand, finance and marketing professionals from the worlds strongest and most valuable brands and is almost opposite the Royal Exchange.
The event is called THE FUTURE IS SMALL and is hosted by award-winning equity fund manager Gervais Williams. As a professional investor, he has exceptional credentials and is a respected commentator on prospective market trends. Gervais outlined his controversial views in his book Slow Finance in 2011 and develops those ideas in The Future is Small which he will be discussing next week to our members. This book confounds the current 'big is better' consensus, with Gervais Williams' extraordinary data showing why smallness offers an effective path for investors beyond the financial crisis.
The event is sponsored by ISDX. the Social Stock Exchange and Hamlins LLP. It is free to attend on accepted application. To apply please register on our site, and once approved you will be able to go to the events section and reserve your space.
Gervais' book can be purchased by clicking here.
For enquiries on the event e-mail the event organisers [email protected]