general, News
Project Heather and the Small Cap Network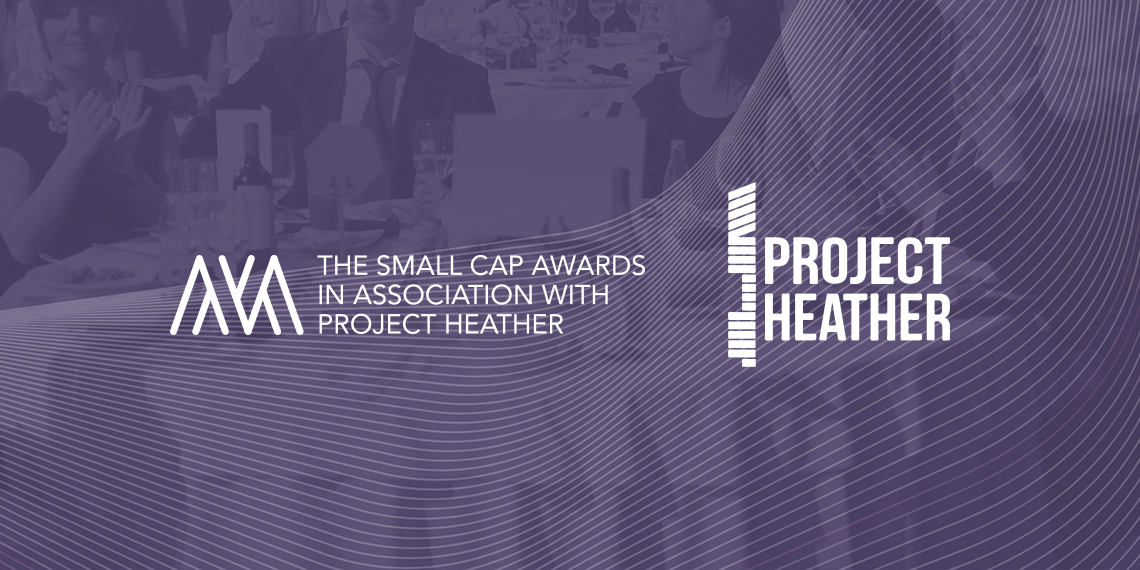 Since 2012, the Small Cap Awards have focused on the 'outstanding achievement' demonstrated by smaller quoted companies. The 2019 Awards will take place on the 26th of June at The Montcalm Hotel, London. This year the Awards are being held in association with Hamlins and UHY Hacker Young, and a notable new entrant is headline sponsor Project Heather. There are many different awards up for grabs including IPO of the Year and the prestigious Lifetime Achievement Award. But perhaps this year one of the most important is Impact Company of the Year.
Project Heather is particularly interested in this award as they are building the Scottish Stock Exchange which will be the world's first Recognised Investment Exchange for issuers who are committed to putting people and planet at the core of their business. The purpose is to kickstart a transformation in the capital markets ecosystem: to build a model which flourishes by using finance to support the solutions needed to face social and environmental challenges, at local and global levels. Launch is intended in the second half of 2019, subject to FCA Approval. The Scottish Stock Exchange will partner with Euronext, a leading global exchange network. Euronext currently operates the bourses of Amsterdam, Brussels, London, Lisbon, Dublin, and Paris. It will be Scottish-based, impact focused and with a global face.
By way of background, it is hard to ignore that consumers globally are becoming increasingly concerned about the ethics and environmental impact of their products: a recent study in the UK found that 75% of British consumers have modified their shopping habits in some way to be more socially and environmentally friendly, and the trend is global. Business owners and entrepreneurs of all kinds are taking note of the new demands of upcoming consumers and adapting accordingly.
Investors too are jumping on board: impact investment assets under management, defined as 'investment into companies, organisations, and funds with the intention to generate social and environmental impact alongside a financial return' as of the end of 2018 had reached $502 billion. 78% of investors consider sustainable investing more important than five years ago. The oncoming transfer of wealth to millennials, Generation X (set to inherit $40 trillion in the next 40 years) and more women than ever before, will further accelerate this growth, as it is precisely these demographics which studies have shown, want to see both a financial return and a demonstrated positive impact on the environment and/or society.
In short, people across the world are increasingly rejecting the externalisation of the costs of business to society and the environment. The very meaning of growth and the very purpose of profit is being challenged.
Given the urgency of solutions required to tackle societal and environmental challenges, Project Heather's purpose is to build a Scottish Stock Exchange which supports issuers committed to addressing key planetary and societal challenges.
The evening's impact award focus will be contrasted with lessons from the past from Nick Leeson, the Keynote Speaker for the 2019 Awards Ceremony. Dubbed 'the original Rogue Trader', Leeson has had a tumultuous career in the finance sector.
Leeson started out as a clerk with Coutts, moving through various roles before accepting a job at Barings, where his talent was quickly noted and rewarded with a promotion to the trading floor. His ascendancy continued: he was soon appointed the manager of a new operation in futures markets on the Singapore Monetary Exchange (SIMEX), where plaudits for his apparent successes followed. In fact, Nick had accrued huge losses, and, unable to reverse them, Barings went under. Leeson served four years in prison in Singapore, emerging in 1999, destitute and suffering from colon cancer.
His time behind bars had not been wasted: Nick wrote a personal account of the saga, published as Rogue Trader, optioning the film rights and newspaper serialisation. After earning a Psychology degree, Nick now speaks on a range of subjects, including that of his second book, Back from the Brink: Coping with Stress, published in 2005. Nick believes that 'human beings are adaptable' and that 'you will be able to cope provided you keep a strong frame of mind'.
The Small Cap Awards in association with Project Heather is especially interested in Leeson's cautionary tale. His mistakes highlight the need for transparency in a new stock exchange, which is why we believe that public markets are the way forward.
Blindly investing with the sole purpose of producing profit is an outdated concept. If money is all a company is interested in then other things become irrelevant and, just as it was for Nick, capital becomes all consuming. Nick learned that in order to truly be successful there must be a balance between working for profit and working for self-fulfilment; creating something that can be transformed into benefits for those around you.
Impact investing is the answer: investing for market returns while upholding social and environmental principles.
The term impact has grown out of concern for environmental and social degradation in recent years. It recognises the need for change within our economy: not just because it's the morally right thing to do, but pragmatically, because at the rate of decline, profits will be harder to find. The demand is strong – the general populace demands sustainable choices, and impact investing can meet that need.
Project Heather is creating a platform that will catalyse innovation, sustainable growth and improved public services. We are building a capital markets destination for impact issuers everywhere: we see great potential not only for equity investments but fixed income, with the municipal bond market a huge opportunity for the new exchange. Impact investment will be the key tool that the Scottish Stock Exchange will use to bring about change for the first time for public markets.
Nick Leeson is the living embodiment of learning from your mistakes and moving on to greater things. We have seen the failure in capital markets to protect the environment and to share the wealth across society; there is a better way. Finance and Impact will combine under Project Heather and create a stock exchange that is innovative and inspiring.
Our stock exchange will benefit the many and not the few. We will make it easier for companies of all size to access capital and to support them on their journey to impact status.
Learn more about Project Heather at http://www.projectheather.scot