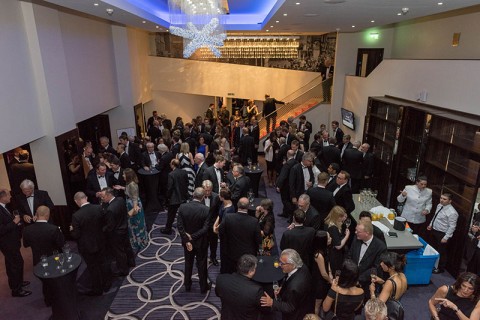 The fifth annual Small Cap Awards nominations headline sponsored by Nex Exchange have been announced today and are as follows:
IPO of the Year
Accrol Holdings; Blue Prism Group; Franchise Brands; InnovaDerma
Company of the Year
DP Poland; Fulcrum Utility Services; Gear4Music; Harvest Minerals
Nex Exchange Company of the Year
Adnams plc; Capital for Colleagues plc; Chapeldown; Crossword Cybersecurity plc; Sandal plc
Social Stock Exchange Impact Company of the Year
Capital for Colleagues; Caretech; Impax Asset Management; Obtala
Executive Director of the Year
Stephen Moon, CEO, Science in Sports; Andrew Jacobs, CEO, Lok'nStore; Nick Jarmany, CEO, Quixant; Tim Mitchell, CEO, Sareum
Transaction of the Year
Amino Technologies; Keyword Studios (Synthesis Group); Marlowe ; SCISYS (Annova)
Analyst of the Year
Mike Allen – Zeus; Andrew Blain – Cenkos Securities; Eric Burns – WH Ireland;
Simon Strong – Cenkos Securities
Journalist of the Year
Paul Scott – Stockopedia; Jamie Nimmo – Evening Standard; Simon Thompson – Investors Chronicle
Advisor of the Year
Cenkos Securities; FinnCap; Panmure Gordon; Shore Capital; Stockdale Securities; Zeus Capital
Fund Manager of the Year
Paul Jourdan, Douglas Lawson & David Stevenson – Amati Global; Simon Knott –
MI Discretionary Trust; Paul Mumford – Cavendish; Giles Hargreave and Guy Feld – Marlborough
Fund
Lifetime Achievement Award
To be announced on the evening
The winners in each category will be announced on Thursday 22nd June at a black tie event held at The Montcalm Hotel, Marble Arch, 2, Wallenberg Place, Marylebone, London, W1H 7TN and will celebrate success for smaller quoted companies on Nex Exchange and AIM.
The Awards ceremony shines a light on the best companies and participants in the small and micro-cap community (sub £150m market capitalisation) across eleven categories.
This year the Small Cap Awards are sponsored by Nex Exchange and supported by the London Stock Exchange. They are a once-a-year opportunity to recognise outstanding achievement focused on smaller quoted companies.
Lord Young of Graffham, one of the UK's best known politicians, is returning for a second year as a bastion for UK SMEs to host guests and speak at the ceremony. Lord Young is a former Secretary of State for Trade and Industry. Until recently he was Enterprise Adviser to the Prime Minister with a brief to conduct a "brutal" review of the relationship of government to small firms. This resulted in a three-part review to the Prime Minister on enterprise and small business.
The event will be attended by institutions, fund managers, brokers, company directors, entrepreneurs and advisors, creating a chance for all attendees to network with those who have shown exceptional growth and performance in the small cap environment over the last year.
This year the Small Cap Awards is delighted to have secured headline sponsorship for a third year from Nex Exchange (formerly ISDX), a London based stock exchange providing UK and international companies with access to European capital through a range of fully listed and growth markets.
In addition, the event is co-sponsored by the highly respected commercial law firm Hamlins LLP; the Top 15 national audit and accountancy firm UHY Hacker Young; global leader in all aspects of digital corporate communications EQS Group; and the first regulated exchange dedicated to businesses and investors seeking to achieve a positive social and environmental impact through their activities, the Social Stock Exchange.
The nominations have been selected by a judging panel comprised of leaders in the Small Cap sector and is Chaired by Claire Noyce, Managing Partner at Hybridan LLP.
The nominations have primarily been chosen from the calendar year 2016. The judging panel consists of:
(Chair) Claire Noyce – Managing Partner and Chief Executive at Hybridan
Dale Bellis – Investment Manager on the private equity and AiM investment team at Maven Capital Partners
David Coffman – Corporate Finance Director at Cairn Financial Advisers
Andy Edmond – CEO at Equity Development
Richard Gill – Director at Align Research
Andrew Hore – HubInvest and Editor of AIM Journal
Judith McKenzie – Head of Downing UK Micro-Cap Growth fund
Miles Nolan – Associate Director at IFC Advisor
Joshua Northrop – Fund Manager at Hargreaves Hale
Gervais Williams – Managing Director of Miton Group plc
For further details visit the Awards section here.