general, News
Small Cap Awards Winners Announcement 2019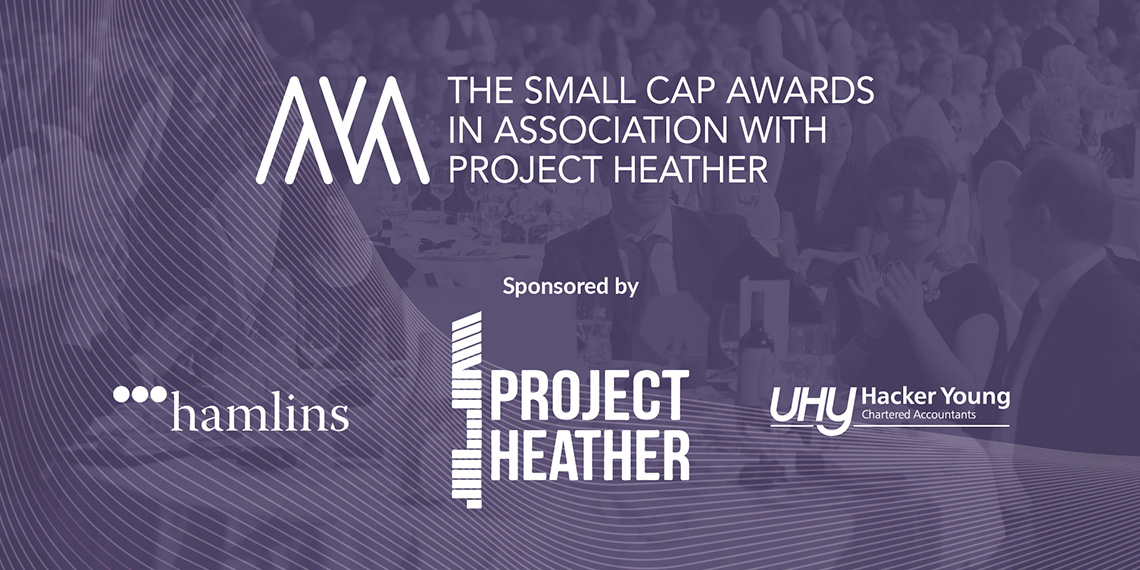 Proudly sponsored by
PROJECT HEATHER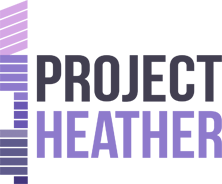 In association with HAMLINS, UHY HACKER YOUNG,
PROACTIVE INVESTORS AND NEX EXCHANGE

Press Release London, UK
June 27th, 2019
Small Cap Awards Winners Announcement 2019
The seventh annual Small Cap Awards winners were announced last night in London at The Montcalm Hotel, Marble Arch.
Over 200 guests, all supporters of the small cap community congregated at the black tie and highland dress event. Companies and advisors were present at the evening hosted by Peter Dickson (the voice of television programme The X-Factor) with a keynote speech delivered by Nick Leeson, a British household name and a well-known businessman. He is infamously associated with the collapse of Barings Bank.
The awards shine a light on the best companies and participants in the small and micro-cap community (sub £100m market capitalisation) across nine categories. They are a once-in-a-year opportunity to recognise outstanding achievement focused on smaller quoted companies.
This year the Small Cap Awards was delighted to announce headline partnership with Project Heather.
The nominations and winners were:
IPO of the Year – Cake Box Holdings Plc
Company of the Year – Beeks Financial Cloud Group Plc
NEX Exchange Company of the Year – National Milk Records Plc
Executive Director of the Year – Mike Creedon, CEO – Scientific Digital Imaging Plc
Impact Company of the Year – Kromek Group Plc
Analyst of the Year – George O'Connor, Technology, Stifel Nicolaus Europe Limited
Journalist of the Year – Simon Thompson – Investors Chronicle
Fund Manager of the Year – Marlborough Nano Cap Growth
Lifetime Achievement Award – Andrew Buchanan
The nominations have primarily been chosen from the calendar year 2018.
The judging panel consisted of:
(Chair) Claire Noyce
Managing Partner and Chief Executive at Hybridan
Judith Mackenzie
Partner & Head of Public Equity at Downing
Dale Bellis
Investment Director (AIM) at Maven Capital Partners UK LLP
David Coffman
Corporate Finance Director at Cairn Financial Advisers
Gervais Williams
Managing Director at Miton Group plc
Miles Nolan
Associate Director at IFC Advisory
Richard Gill
Head of Research at Align Research
Connor Grimes, CFA
Investment Manager at Seneca Growth Capital VCT
Dominic Weller
Fund Manager at Octopus Investments
Guy Feld
Fund Manager at Canaccord Genuity
The seventh annual event follows the success of the Small Cap UK network
(http://www.smallcapuk.com) founded by Lily and Piper, a specialist integrated Events company talented in building niche networks.
SmallCap UK is supported by Hamlins LLP, a leading central London commercial law firm and Avenir Registrars, the first new provider of CREST registry services in over 20 years.
Since it started in mid-2012 the Small Cap Club has successfully enabled leaders and participants in the micro-cap sector to regularly meet together, based on the premise that meeting people builds trust and creates new areas of thinking and opportunity. The regular networking events have gone from strength to strength.
About the Sponsors:
About Project Heather
Project Heather is building a Scottish Stock Exchange for the 21st century – for those who believe in purpose as well as profit. It will be the first regulated investment exchange to be focused on businesses that are making measurable positive social and environmental impact.
For more information, go to
---
About Hamlins LLP
Hamlins LLP is a commercial law firm renowned for its industry expertise, entrepreneurial approach, and quality lawyers who are recognised leaders in their fields. We have deep market knowledge of the media, digital, real estate, sport, retail and leisure industries.
For more information, go to
---
About UHY Hacker Young
The UHY Hacker Young Group is one of the UK's Top 20 accountancy networks with more than 100 partners and 540 professional staff working from 23 locations around the country. The offices within the Group provide a wide range of audit, accounting and tax services, with a reputation for integrity and reliability within the financial community, and particularly with London's Stock Markets. UHY Hacker Young are ranked 13th in the ARL Corporate Advisers Rankings Guide amongst other UK audit firms for advising London Stock Exchange listed companies.
UHY Hacker Young is a founder member of the UHY International network with more than 300 offices across 100 countries, with representation in all major financial centres.
For more information, go to
---
About Proactive Investors
Proactive Investors leads the world in up-to-the-minute, multi-media news provision, events organisation, investor relations management and investor research with offices in New York, Sydney, Vancouver and London. Proactive Investors enables companies and investors to connect intelligently. Proactive is one of the fastest growing financial media portals in the world, providing breaking news, commentary and analysis on hundreds of listed companies and pre-IPO businesses across the globe, 24/7. Uniquely, our renowned multi-media business is complemented by quality events management, smart investor relations delivery and a highly respected research offering.
For more information, go to
---
About NEX Exchange
NEX Exchange helps companies reach investors and raise capital.
Whether choosing to offer equity or debt products, once admitted onto our stock exchange, small and medium-sized companies have easier access to investors. Admission is straightforward and we fully support the transition to a public market environment. For the small and the ambitious, NEX Exchange is more than a source of capital – we are the platform for growth. And for
investors, we offer simple access to a diverse range of dynamic companies. NEX Exchange is a NEX Group business.
For more information, go to
---
About Lily & Piper
Lily & Piper is an integrated event and branding agency, which specialises in placing brands in selected events around the UK, building campaigns and creating and developing niche networks.
Recent networks founded by the company include the Foreign Direct Investment Awards, Small Cap Network, Fast Growth Entrepreneurs and Impact Investor Club.
For more information, go to