Master Investor
www.masterinvestor.co.uk
Master Investor Ltd. is a UK based investment media and events company, backed by visionary entrepreneur, Jim Mellon. In today's world of ever greater uncertainty, a growing number of people are taking their financial future into their own hands. Master Investor is there to provide private investors with the intellectual stimulation necessary to make that journey.

Hill Dickinson
www.hilldickinson.com
Hill Dickinson are an international commercial law firm with offices in the UK, mainland Europe and Asia. Our people deliver advice and strategic guidance acting as a trusted adviser to businesses, organisations and individuals across the globe and from a wide range of market sectors, advising on non-contentious advisory and transactional work through to all forms of commercial litigation and arbitration.

hayesmacintyre
www.haysmacintyre.com
haysmacintyre is an award winning firm of chartered accountants and tax advisors, servicing clients internationally. As experts in building long term professional relationships that are open and honest, we are often consulted on our clients' wider range of commercial challenges to assist them in solving their problems, to grasp opportunities and achieve their goals. We have a wealth of experience in supporting companies in the small and mid-cap market who are looking to list via IPO or with subsequent transactions. We are also specialists in acting for listed businesses as auditors and take the complicated nature, high levels of regulation and short reporting deadlines seriously. We work closely with our clients to ensure that we not only deliver a quality audit but add value during the process.

Share Registrars
www.shareregistrars.uk.com
With a focus on transactional excellence, Share Registrars prides itself on giving reliable and expert support to clients, advisors, brokers and shareholders. We help our clients make better decisions and ensure that IPOs, consolidations, open offers and other corporate actions, such as placings and fund raisings, are correctly executed in a timely and efficient manner. Our deep experience, coupled with our approachable and understanding style means that we regularly go further. We are the high quality registrar for informed businesses that appreciate the benefits of a professional and personal service and that really care about their shareholders.

Aquis
www.aquis.eu
AQSE is one of only two regulated equity exchanges in the UK. It focuses on raising capital for growth companies by offering them a fast and cost-efficient pathway to IPO. Furthermore, AQSE champions entrepreneurship, investment and innovation. As a division of leading exchange services company, Aquis Exchange PLC, AQSE is a business underpinned by a robust regulatory framework, overseen by the FCA, and it has a strong service culture.

Guild Financial
www.guildfin.co.uk
Guild Financial are an independent corporate finance advisory boutique focused on providing advice and raising money for fast growing ambitious companies, both listed and private. With decades of experience across a wide range of sectors coupled with an in-depth market knowledge, we pride ourselves on our excellent reputation in providing the best advice to client companies, both in the U.K. and internationally. Guild Financial is regulated by the FCA and is an AQSE Corporate Adviser.

Premier Miton Investors
Premier Miton is a genuinely active investment manager offering a range of mutual funds and investment trusts, as well as a portfolio management service, covering equity, fixed income, multi-asset and absolute return investment strategies.

Addidat
addidat.com
At Addidat, we help AIM listed companies succeed in ESG with our data-driven insights. AIM listed firms, who are focused on growing their business, are coming under increasing ESG related pressure. Their ESG strategies need to be right sized to allow normal business to succeed in parallel. We combine our unique experience and AIM focused, ESG data to help AIM company boards understand what their sustainability strategy needs to include and solve for, in a low cost, low time commitment way. We benchmark our clients against their peers and they receive an easy to consume, visual report, with action-oriented and prioritised recommendations based on our data-driven insights. Our clients use our analysis and insights to set and refine their ESG strategy and build confidence in its success.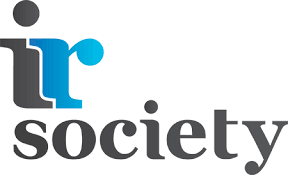 IR Society
The Investor Relations Society (IR Society) is a membership organisation that exists to develop the investor relations profession in the UK and beyond. It is run by IR professionals for IR professionals. Established in 1980, the IR Society is Europe?s leading professional body for investor relations practitioners. We have over 820 members, including representatives from most of the FTSE 100 and a growing number of FTSE 250, AIM and smaller companies, as well as IR advisers and service providers. In addition 15% of our membership is overseas. The Investor Relations Society?s mission is to promote best practice in investor relations; to support the professional development of its members; to represent their views to regulatory bodies, the investment community and government; and to act as a forum for issuers and the investment community.