News
Share Registrar to sponsor the 2021 Awards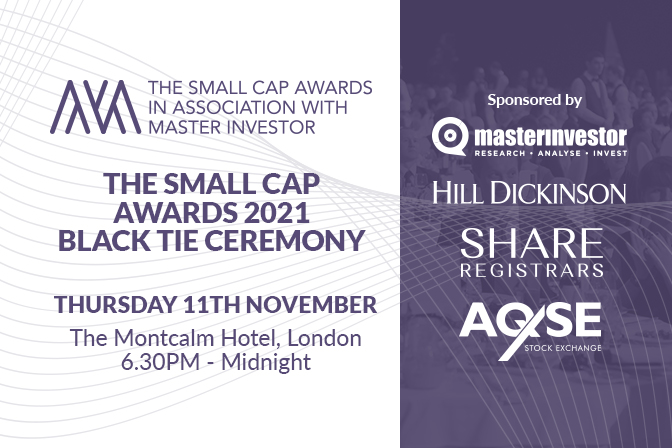 Small Cap Awards 2021

The Small Cap Awards are delighted to announce their co-sponsors for the 2021 Awards.
The Awards ceremony, which this year will take place on 11 November at The Montcalm Hotel in Central London, celebrates companies and participants in the small and micro-cap community (sub £200m market capitalisation) across various categories.
This year the Small Cap Awards has support from Share Registrars, a CREST enabled registrar.
With a focus on transactional excellence, Share Registrars prides itself on giving reliable and expert support to clients, advisors, brokers and shareholders. We help our clients make better decisions and ensure that IPOs, consolidations, open offers and other corporate actions, such as placings and fund raisings, are correctly executed in a timely and efficient manner. Our deep experience, coupled with our approachable and understanding style means that we regularly go further. We are the high quality registrar for informed businesses that appreciate the benefits of a professional and personal service and that really care about their shareholders.
Doug Armour of Share Registrars said:
"Share Registrars is delighted to sponsor these awards as we believe that small cap companies are going to play an important role in the economic recovery".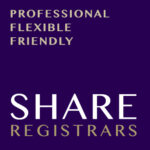 The Small Cap Awards, now in its ninth year, is an annual opportunity to recognise outstanding achievement focused on smaller quoted companies by bringing together the ecosystem of advisors and companies who support this vital element of the UK economy.

For further information about attending or getting involved with the Awards, please contact [email protected].