Digital Transformation: The cross-hairs of cross-sector change
This event has already taken place, registrations are no longer available.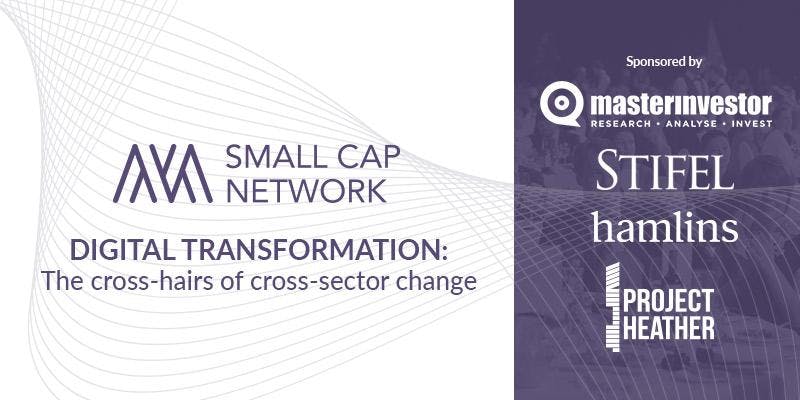 Digital Transformation: The cross-hairs of cross-sector change
You are invited to Stifel, 150 Cheapside, EC2V 6ET, on 17 October, to learn and debate with industry practitioners and our panel
About this Event
You will debate:
What is digital transformation
What are the technologies which define digital transformation
Does digital transformation mean company transformation
Is this just about government services what is the wider corporate 'play'
What does 'good look like', what are the pitfalls
How do investors make money from digital transformation
How will digital transformation evolve in a post Brexit UK
Start: Welcome and showcase 5:00 – 5:30
The debate: 5:30 – 6:45
Your chairman
Gervais Williams is Senior Executive Director at Miton. Mr Williams has been an equity portfolio manager since 1985. Prior to joining Miton (2011), Gervais was with Throgmorton Investment Management, Thornton Investment Management and 17 years with Gartmore Group. Mr Williams won Investor of the Year at the Quoted Company Awards (2009 and 2010) and was awarded 'Fund Manager of the Year 2014' by What Investment. Gervais has published three books: 'Slow Finance', 'The Future is Small' and 'The Retreat of Globalisation'.
Your Panelists are:
Brendan Mooney; CEO Kainos plc
Hellen Bowey: Founder/CEO, YourAlcove
Jonathan Lewis: CEO, Capita plc
Neal Gandhi: Founder/CEO, The Panoply plc
Sir Martin Sorrell: Founder/CEO, S4Capital plc
Stephen Kelly: CEO, Investor, NED, Mentor
6:45 – 8:00: Showcase, Networking, Refreshments