News
2021 Judging Panel Announcement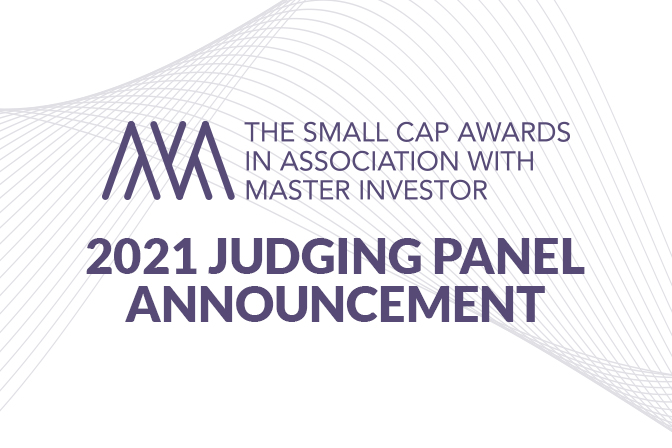 Small Cap Awards 2021 JUDGING PANEL ANNOUNCEMENT

Awards Chair, Claire Noyce, Managing Partner at Hybridan announces judging panel for the 2021 Small Cap Awards
The Small Cap Awards is an annual opportunity to recognise outstanding achievement focused on smaller quoted companies.
The Awards ceremony, which this year will take place on 11 November 2021 at The Montcalm Hotel in Central London, celebrates companies and participants in the small and micro-cap community (sub £200m market capitalisation) on January 1st 2020 or on first day of listing across various categories.
Since it started in mid-2012, the Small Cap Club has successfully enabled leaders and participants in the small-cap sector to meet regularly, based on the premise that meeting people builds trust and creates new areas of thinking and opportunity, and the regular networking events have gone from strength to strength.
This year the Small Cap Awards is delighted to announce sponsorship with the highly respected international commercial law firm Hill Dickinson, Share Registrars, a CREST enabled registrar and Aquis, one of only two regulated equity exchanges in the UK. The awards are organised by Master Investor, which specialises in connecting companies and investors and is in association with Hybridan LLP.
The nominations will be selected by a judging panel comprised of leaders in the Small Cap sector and is Chaired by Claire Noyce, Managing Partner at Hybridan LLP.
The judging panel consists of:

(Chair) Claire Noyce
Managing Partner and Chief Executive at Hybridan and Deputy Chair of the Quoted Companies Alliance, and with her:
Lucy Bloomfield
Deputy Fund Manager, Canaccord Genuity Fund Management
Richard Gill
Head of Research at Align Research
Judith Mackenzie
Partner & Head of Public Equity at Downing LLP
Miles Nolan
Partner and Director, Sterling Investments & MI Sterling Select Companies Fund
Stella Panu
Partner, Maven Capital Partners UK LLP
Hugo Vaux
Fund Manager Guinness Asset Management
Dominic Weller
Fund Manager at Octopus Investments
Gervais Williams
Head of Equities at Premier Miton Group plc.
The winners in each category will be announced on Thursday 11th November 2021 at a black-tie event held at The Montcalm Hotel, Marble Arch, 2, Wallenberg Place, Marylebone, London, W1H 7TN and will celebrate success for UK listed Small Caps.

The event will be attended by institutions, fund managers, brokers, company directors, entrepreneurs and advisors, creating a chance for all attendees to network with those who have shown exceptional growth and performance in the small cap environment over the last year.