Small Cap Investor: The EV Economy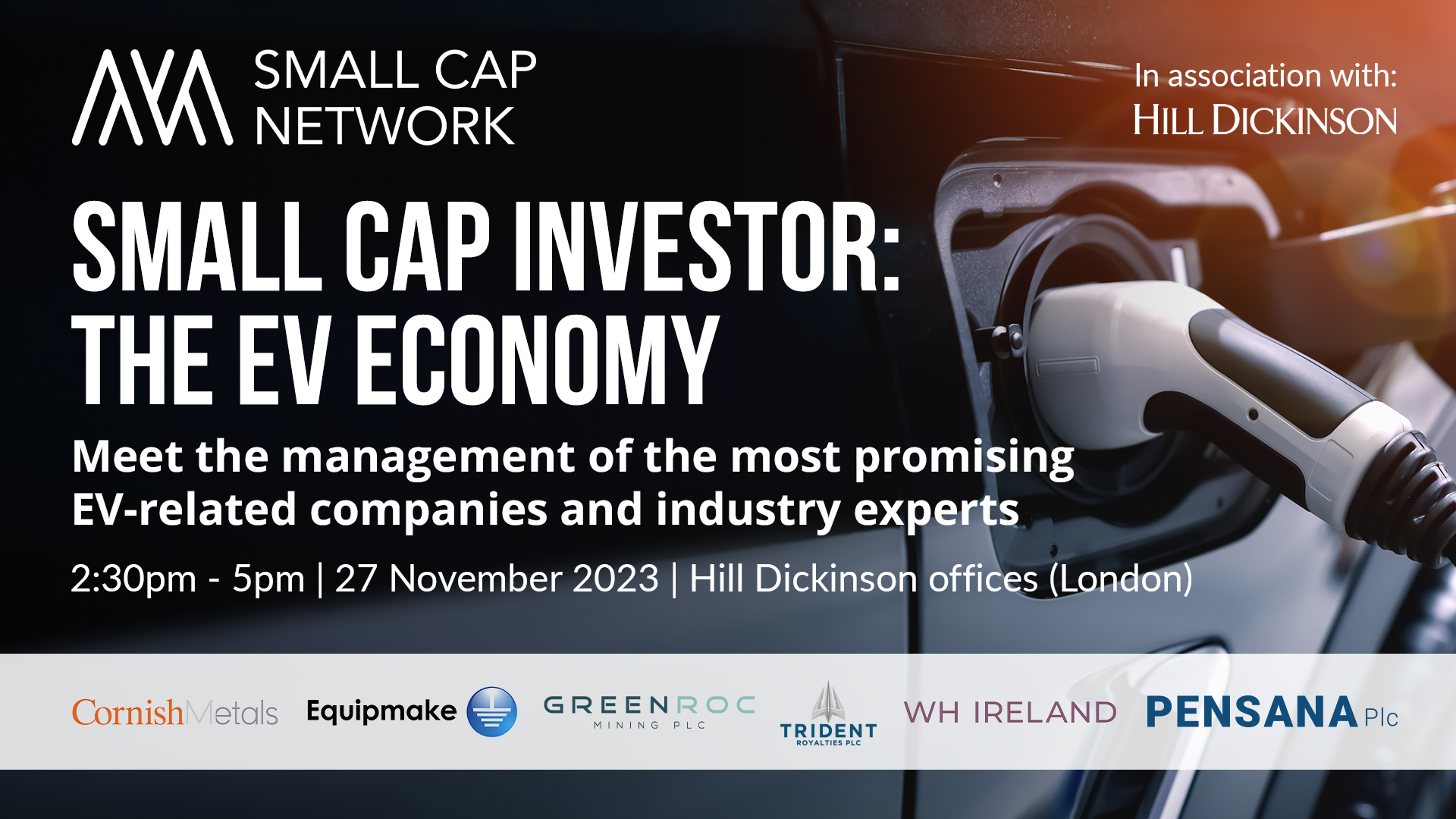 Small Cap Investor: The EV Economy
944
944 people viewed this event.
This is an Investor focused event.
Hosted by Hill Dickinson at their offices
FORMAT: Analyst presentation from WH Ireland followed by presentations from 5 EV sector companies.

Cornish Metals is a dual-listed company (AIM and TSX-V: CUSN) focused on advancing the South Crofty high-grade, underground tin Project through to delivery of a Feasibility Study, as well as exploring its additional mineral rights, all located in Cornwall, South West England. South Crofty is a strategic tin asset and the Company benefits from South Crofty's existing mine infrastructure preserved for future mining activities, including four shafts and 1.1km of decline. South Crofty has an active mine permit valid to 2071, planning permission to construct a new processing plant and an environmental permit to dewater the mine.

Equipmake is a UK-based engineering specialist with over 20 years' experience developing and producing industry-leading electrification products. At the forefront of the transition from fossil-fuelled to zero-emission powertrains, Equipmake has emerged as a leader in the production of complete electric vehicle (EV) drivetrains for high-performance and heavy commercial vehicles.

GreenRoc Mining plc is a mining company specializing in minerals critical to the energy transition. GreenRoc's primary focus is on its solely owned world-class graphite deposit at Amitsoq, South Greenland which it aims to bring into production in 2027.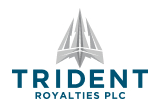 Trident Royalties is a fast-growing diversified mining royalty company listed on the AIM and the US OTCQB markets. Trident provides investors with exposure to the full breadth of the mining sector (excluding thermal coal). Its portfolio includes precious, base and battery metals, and bulk/industrial minerals, across assets which are either in advanced development or in production, across the globe.

WH Ireland is a financial services company offering Private Wealth Management, Financial Planning, and Capital Markets services. The Private Wealth arm provides discretionary and managed advisory services to individuals, corporates, trusts and funds. By offering a highly personal, bespoke service we are able to provide timely advice and create long term relationships based on trust. We can trace our roots back to the founding members of the Manchester Stock Exchange where William Henry Ireland began operating his stockbroking business from the Commercial Offices in Cross Street.

LSE listed Pensana plc (PRE.LSE) is backed by major shareholders M&G and the Angola SWF who have invested US$56 million to fund the establishment of a world-class, independent and sustainable, rare earth supply chain.
Magnet metal rare earths are the critical minerals essential for electric vehicles and wind turbine power generation.
The Saltend facility, located in the Saltend Chemicals Park in the Humber Freeport, will be one of the first rare earth separation facilities established in over a decade and will become one of only three major rare earth producers located outside of China.