News
AQSE on board as sponsor of new awards category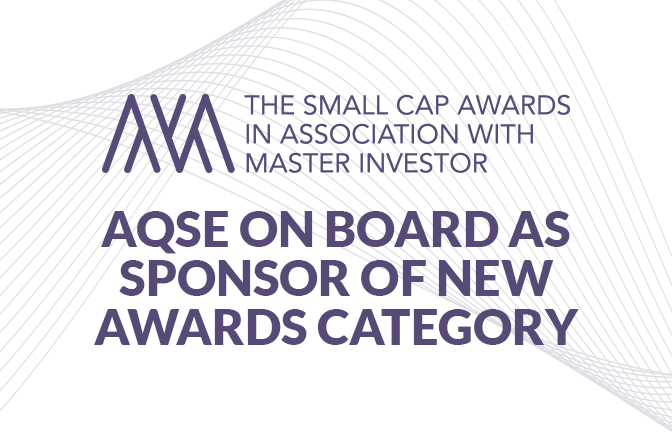 Small Cap Awards 2021

The Small Cap Awards are delighted to announce that Aquis Stock Exchange (AQSE) is to sponsor a brand new category at the 2021 awards. Named "AQSE Company of the Year Award", the award will recognise an outstanding company quoted on the AQSE Growth Market.
The Awards ceremony, which this year will take place on 11 November at The Montcalm Hotel in Central London, celebrates companies and participants in the small and micro-cap community (sub £200m market capitalisation) across various categories.
AQSE is one of only two regulated equity exchanges in the UK. It focuses on raising capital for growth companies by offering them a fast and cost-efficient pathway to IPO. Furthermore, AQSE champions entrepreneurship, investment and innovation. As a division of leading exchange services company, Aquis Exchange PLC, AQSE is a business underpinned by a robust regulatory framework, overseen by the FCA, and it has a strong service culture.
Alasdair Haynes, CEO of Aquis Stock Exchange, said:
"We are very pleased to be involved in the 2021 Small Cap Awards. Our mission at AQSE is to improve markets by simplifying the IPO process and strengthening secondary trading. We are committed to putting the public back into public markets and being the home of growth companies."
AQSE joins Hill Dickinson and Share Registrars as a sponsor of the Small Cap Awards.

The Small Cap Awards, now in its ninth year, is an annual opportunity to recognise outstanding achievement focused on smaller quoted companies by bringing together the ecosystem of advisors and companies who support this vital element of the UK economy.

For further information about attending or getting involved with the Awards, please contact [email protected].